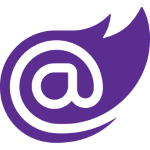 A collection of awesome Blazor resources.
Blazor is a .NET web framework using C#/Razor and HTML that runs in the browser with WebAssembly.
Contents
Introduction
What is Blazor?

Blazor is a .NET web framework to build client web apps with C#.

Blazor lets you build interactive web UIs using C# instead of JavaScript. Blazor apps are composed of reusable web UI components implemented using C#, HTML, and CSS. Both client and server code is written in C#, allowing you to share code and libraries.
More information on the official Blazor website.
Get started

To get started with Blazor, follow the instructions in the Blazor Get Started documentation.
General
Sample Projects
Authentication
Cloud
CMS
Games
Hybrid
IoT
PresenceLight – PresenceLight is a solution to broadcast your various statuses to a Phillips Hue or LIFX light bulb. Some statuses you can broadcast are: your availability in Microsoft Teams, your current Windows 10 theme, and a theme or color of your choosing. Blog post. Demo video.
Logging
Logging.Samples – Samples for .NET Core and ASP.NET Core logging using various logger frameworks.
Machine Learning
Mobile
ToDos
Others
Tutorials
Libraries & Extensions

Reusable components like buttons, inputs, grids and more.
Component bundles
Individual components
API
Charts
CSS
Datagrids / tables
Date & time
Maps
Markdowns
RazorComponents.Markdown – A razor component for Markdown rendering which supports LaTeX, Mermaid diagram, code highlighting and extensions based on Markdig.
Blazor Markdown – A Blazor Markdown component that enables you to include Markdown files in your server-side Blazor apps.
Modal, Toast & Notifications
Testing
bUnit – a testing library for Blazor components – A testing library for Blazor Components. You can easily define components under test in C# or Razor syntax and verify outcome using semantic HTML diffing/comparison logic. You can easily interact with and inspect components, trigger event handlers, provide cascading values, inject services, mock IJsRuntime, and perform snapshot testing.
Others
Tools & Utilities

Libraries and extensions for state management, cookies, local storage and other specific tools.
Others
Videos
Blazor Train: Synchronicity 5.0 – December 18, 2020 – Carl Franklin shows how to develop both a Blazor Server and Blazor Wasm project simultaneously using .NET 5.
Blazor vs React/Angular – December 11, 2020 – Debate about Blazor vs React/Angular, featuring Michael Washington on The Growth Mindset Show.
Blazor Power Hour: Front End Tools and CSS – December 9, 2020 – Blazor Power Hour: Front End Tools and CSS, with Ed Charbeneau.
ASP.NET Community Standup – Material Design in Blazor with Material.Blazor – December 8, 2020 – We sit with Simon Ziegler and Mark Stega of Material.Blazor to discuss the project, Material.Blazor, a Material design component library for Blazor. ASP.NET Community Standup. Url list.
Blazor Train: Using SignalR for cross-user Communication – December 4, 2020 – Carl Franklin shows you how to seamlessly add SignalR to any Blazor app.
Developing interactive websites with C# using Blazor with Jimmy Engstrom – November 26, 2020 – Creating an interactive website today takes a lot of effort. You need to know a bunch of frameworks, languages and tools like Angular, React, JavaScript, Web pack, NPM, Bower, the list is long. What if there is a way to develop interactive websites without having to learn all these things? What if there is a way to develop in only one language, in C#? What if there is a way to do all that without using any Web Browser plugin? In this session Jimmy will show you what he believes to be the future of web development, Blazor. He will show how to get started and also share some of the new things in .NET5 so there be will be something for everybody. Also available on Twitch.
How to Create RDLC Report in Blazor – November 24, 2020 – This video is about how to Create RDLC Report in Blazor Server application, how to use RDLC (.rdlc) report in Blazor.
Blazor Train: Adding Azure AD B2C to an existing app – November 20, 2020 – Carl Franklin welcomes back Joel Hulen to demystify Azure AD B2C.
Blazor: .NET 5 JavaScript interop modules revisited – November 20, 2020 – Blazor: .NET 5 JavaScript interop modules revisited, by Ed Charbeneau.
Blazor: .NET 5 JavaScript interop modules – November 20, 2020 – Blazor: .NET 5 JavaScript interop modules, by Ed Charbeneau.
ASP.NET Community Standup – Unit Testing Blazor with bUnit – November 17, 2020 – On this month's Blazor Community Spotlight, we'll be talking to Egil Hansen about unit testing Blazor components with bUnit.
Migrating a Windows Forms App to Blazor: The Amazing and True Story of GIFBot – November 13, 2020 – In this talk, I will discuss the migration steps undertaken to go from a complex Desktop application to a robust ASP.NET-backed website with a Blazor front-end. The talk will highlight the ease at which I was able to translate functionality as a developer with very outdated web development skills.
Blazor Train: Basic Authentication and Authorization in Blazor Web Assembly – November 13, 2020 – Carl shows you how to use ASP.NET Core Identity for basic authentication and authorization in a Blazor WebAssembly app.
Blazor Stability Testing Tools for Bullet Proof Applications – November 13, 2020 – .NET in the browser may sound like Blazor's strength, however the story of Blazor testing may just be its biggest potential upside. In this session we'll discuss what makes Blazor an ideal candidate for: Unit Testing, Integration Testing, and Automated System Testing. With Jon Galloway.
Building Real-time Applications with Blazor and GraphQL – November 12, 2020 – Come see how Blazor and GraphQL combined will revolutionize how we build rich SPA applications with .NET. .NET Conf 2020, Day #3.
Application State in Blazor Apps – November 12, 2020 – Carl shows you the benefits of keeping application data outside components and pages, how to do cross-component change notifications, and how to persist that AppState to localstorage. .NET Conf 2020, Day #3.
From Web Forms to Blazor – Introducing the Blazor Web Forms Components – November 12, 2020 – There are millions of ASP.NET Web Forms applications out there. How do you migrate them to .NET Core? With Blazor of course! In this talk, learn about the easy steps you can take to successfully migrate your application to Blazor with the BlazorWebFormComponents. .NET Conf 2020, Day #3.
Components in Blazor – November 12, 2020 – Blazor is the blazing word in the Microsoft Tech stack at the moment because you can run C# on the client. In this session, I will talk about what Razor components are, talk about their lifecycle, event handling, and how to pass information between Blazor Components. .NET Conf 2020, Day #3.
Trailblazor: Building Dynamic Applications with Blazor – November 12, 2020 – Underpinning Blazor's ability to create interactive web UIs using C# instead of JavaScript is a robust component model which offers exciting new opportunities for developers to create dynamic web applications. In this session we will explore a modular application framework for Blazor called Oqtane. .NET Conf 2020, Day #3.
Microfrontends with Blazor: Welcome to the Party! – November 12, 2020 – In this talk, microfrontends expert Florian Rappl introduces an established architecture for a creating modular frontend applications. He will show how this architecture can be implemented together with Blazor to create dynamic user experiences. .NET Conf 2020, Day #3.
Getting Started With Blazor –