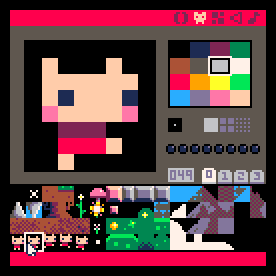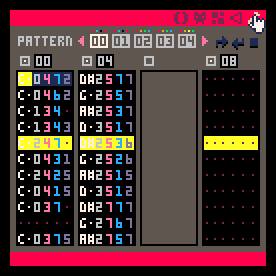 A curated list of PICO-8 resources, tutorials, tools and more. Inspired by the awesome list thing. You might also like awesome-lua
PICO-8 is a fantasy console for making, sharing and playing tiny games and other computer programs. When you turn it on, the machine greets you with a shell for typing in a subset of Lua commands and provides simple built-in tools for creating your own cartridges.
Contents
Community
DemoScene
Resources
Tutorials
Tools
Text Editors Language Support
Programming Fonts

You might be interested to install pico-8 programming fonts they support the pico-8 custom characters as well as various fonts (bitmap and regular anti-aliased fonts). Check the BBS thread here.

How to install the font(s):
Linux: copy the files on ~/.fonts and sudo fc-cache -f -v
Windows: copy the files on c:/windows/fonts/
Hacks – undocumented PICO-8 features
Hardware
GameShell – A modular handheld game console that allows you to play & modify retro games and DIY new devices. Check the GameShell Docs for how to run PICO-8 on the GameShell.
Articles & Posts
Podcasts
pico chat – A bite-sized podcast about Pico-8 and other tiny games.
Talks
Sharing the love – Making games with PICO-8. linux conf au 2017 – Hobart, Australia
Clones